Caramelised challoumi Cheese with balsamic vinegar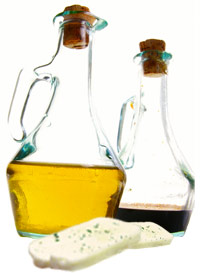 Preparation: 15 – 25 min
4 servings
8 ounces of halloumi cheese
3 tablespoons flour
3 tablespoons olive oil
DRESSING:
6 tablespoons balsamic vinegar
1 tablespoon soft brown sugar
3 tablespoons extra virgin olive oil
salt & freshly ground black pepper
Prepare dressing by heating the balsamic vinegar in a small saucepan over medium heat. Add sugar and stir until it caramelises and mixture changes to a darker colour. Remove the saucepan from the heat and set aside to cool for 1-2 minutes. Add the olive oil and seasoning to taste. Unwrap the chaloumi cheese and cut into six slices. Season with flour, salt and pepper. Coat the haloumi pieces with flour on both sides. Heat Oil in a frying pan until very hot and add Halloumi pieces. It takes one or two minutes to take a golden brown colour; there are ready. Pour half of dressing on warm plate until it covers the whole plate evenly.
Add the cheese and pour the rest of the dressing on top. You can garnish with sprigs of parsley and serve with hot Cypriot pitta bread.